Honduras 2017 Mission Trip
Preparations are underway for this year's Mission trip to Honduras…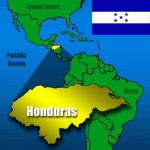 Trip dates: July 29th -August 5th. 2017
We will be leaving our home in Mifflinville Friday evening, July 28th to travel to the airport, and return early Sunday morning, August 6th. Valid passport and up to date tetanus shot are required.
PLEASE PRAY about serving JESUS with us this year in Honduras…..Any questions please feel free to ask Steve or Debbie Michael (see bulletin board) either at church or by phone. We are very willing to answer any questions you might have.
Honduras Informational meeting and sharing time…
Please join us at the Millville Building Tuesday evening, March 28th at 7pm for a time of sharing with team members about the 2016 trip and informational sharing about this year's trip. Anyone who is interested in going or wanting to learn more about what the ministry in Honduras is about is invited!